Josiah Watts, the founder of the Watts Group, began trading in 1880 from an ironmonger shop in Lydney a few hundred yards from the present head office of the Watts Group, Althorpe House. He was describing his business by 1900 as a "Furnishing, Builders, Agricultural & General Ironmonger, Cutler & Tool Merchant".
At the beginning of the last century, Josiah's sons, Arthur and John, joined the business at a time when the combustion engine was changing the face of transport. Though today most of the traffic from the Midlands and Gloucester area travels via the M5 and M50 motorways, much of it once followed the River Severn through Lydney.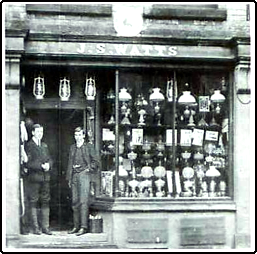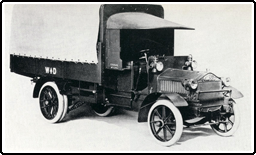 Arthur Watts, who masterminded much of the growth of the Watts Group, was one of the country's great diesel pioneers. By 1912, the Company were agents for Triumph motorcycles and Ford vehicles. Watts first major involvement in commercial vehicles was in 1922 when Arthur borrowed £20,000 from the National Provincial after Lloyds Bank in Lydney turned him down. He used this money to purchase 200 chain driven Albions, that were surplus to requirement after the Great World War. These vehicles were located in Salonika, a Greek island. It must have been a major logistics exercise in those days to drive and tow these vehicles to the port of Piraeus, ship them to Newport docks and then bring them back to Lydney.

This led to their developing of Britain's principal fitting works for the maintenance of diesel engines and the repair of commercial vehicles, leading to long term relations with Gardner Engines, Leyland, A.E.C., Scammell and Albion. Watts became one of the first distributors of Albion vehicles when appointed in 1922 to cover South Wales and the shires of Gloucester, Worcester and Hereford. The association continues today as through mergers and acquisition a line can be
drawn from Albion to DAF. This can be seen to make the Watts family the longest serving DAF franchise holder.
During the 1920's and early 30's, Watts were involved in developing engines cheaper to run than petrol. One initiative was to run engines on vaporising oil as in the Fordson tractors they sold. They at one stage were offered £4,000 for the rights and patents of this work. Turning their attention to help pioneer the diesel engine, much experimental work was undertaken leading to patents being taken out and collaboration work with Leyland Motors and Albion.
In the early thirties, Watts was busy converting petrol driven lorries to the Gardner diesel power. In 1935, it became the sole Gardner dealer for Wales and the South West of England, an association that lasted sixty years.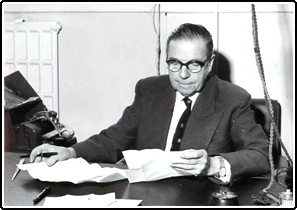 Arthur became involved in boiler making. Initially developing a conversion to existing boilers to achieve increased performance, in 1935 Watts then went into developing and manufacturing their own gravity fed boiler and stockers. In 1950, the factory in Lydney was producing one thousand boilers a year. During the next ten years, sales rose gradually until the business was sold to Allied Ironfounders in 1960.
John Watts concentrated on passenger transport principally in South Wales where his pioneering spirit was instrumental in forming companies which were to become the Red and White Bus Company, the largest operating out of the Principality. In 1938, Arthur began tyre retreading, bringing Watts Tyre division into existence. In 1953, Watts Tyre & Rubber Co ltd was formed. Watts began manufacturing industrial tyres in 1961 to become one of the largest suppliers of solid industrial tyres and wheels in the world. In 2008 Watts sold all interests in its tyre manufacturer and servicing companies.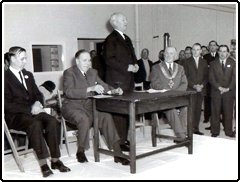 Opening Watts Truck Centre 1961
Left to right: Melville Watts (late President of the Watts Group), Arthur Watts, Sir Henry Spurrier (late Chairman of Leyland Motors Ltd)